Oh TFMD! I can relate to your non-sexual girl crush on Audrey Tatou. I too want to live in Paris with a pixie hair cut and play optical tricks on garden gnomes. And if, in this pretend hue-saturated Paris complete with an iconic soundtrack following my every move, Mathieu Kassovitz was my pretend boyfriend, well... all the better.
As far as style icons go, I'm leaning toward Zooey Deschanel: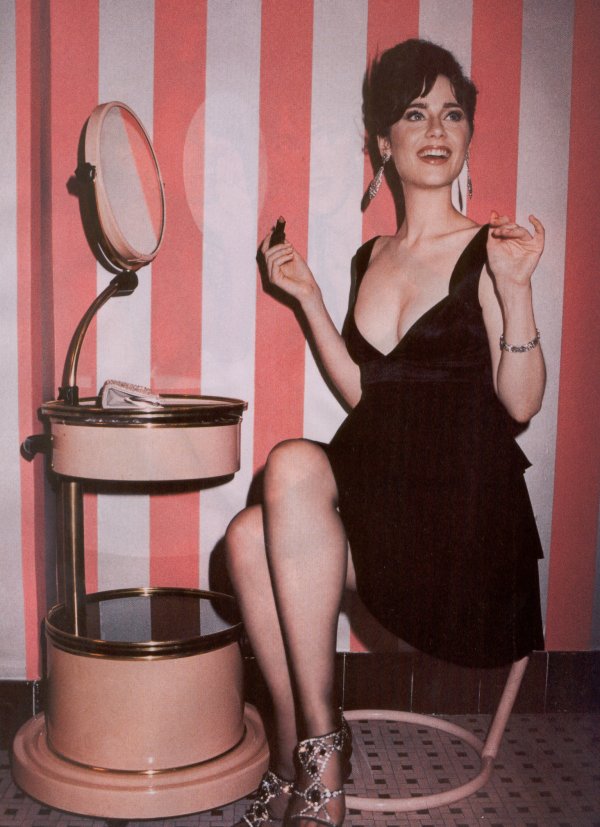 Granted, this is a glammed up version of her, but I happen to LOVE this photo and it makes me want to paint my powder room with pink stripes!